Injection moulding, TFC, coating and assembly of your plastic housings and technical components
Haben Sie je von ein Koboter gehört?
10 Jun 2019
Die Wörter Roboter und Koboter unterscheiden sich nur in einem Buchstaben. Der kollaborative Roboter ist ein Gerät, das dem Industrieroboter ähnelt, jedoch hauptsächlich der Zusammenarbeit mit dem Menschen dient.

Wie Pekago dieser Technologie verwendet lesen Sie hier.
Ein Industrieroboter arbeitet oft selbstständig in einer eigenen, abgeschirmten und gesicherten Arbeitsumgebung. Ein Koboter ist viel flexibler einsetzbar. Koboter sind leichter, lassen sich leicht versetzen und können prima 'ungesichert' verwendet werden. Während ein Roboter den Menschen nicht berücksichtigt, kann ein Koboter Menschen normalerweise nicht verletzen.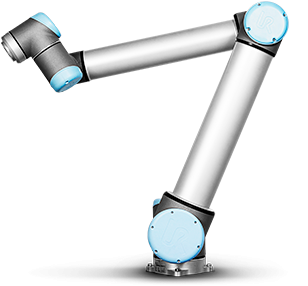 Der Koboter verleimt Teile…
Bei Pekago wird der Koboter zum Verleimen von Kunststoffteilen eingesetzt. Mit fester Hand wird immer die gleiche Strecke zurückgelegt, sodass alle Produkte in genau der gleichen Weise verleimt werden.
… und kann erhitzen!
Auch eine hübsche Anwendung: Kunststoffe erhitzen, damit zwei Teile miteinander verschmelzen. Unser Engineering Manager hat in Bezug auf dieses Thema einen ansprechenden Film auf LinkedIn gepostet.
Wollen Sie mehr über den Einsatz von Kobotern bei Pekago erfahren? Unser Continuous Improvement & Development Engineer Jurgen van Elewout ist gerne bereit Ihnen weitere Informationen zu erteilen!