Injection moulding, TFC, coating and assembly of your plastic housings and technical components
Plastic injection moulding and sustainability: a challenging combination
Saving energy by using plastic injection moulding
Countless injection-moulding components are used in the aircraft industry: The material's low weight cuts fuel consumption without compromising fire safety. Plastic injection-moulded components are increasingly used in, for example, the electrical charging solutions chain for electric vehicles (EVs) and wind energy generation.
Despite plastic's numerous positive properties, Pekago cannot ignore that promoting further sustainability is needed. That is why we take a constructive approach to finding solutions that make your product lighter or easier to manufacture (e.g. integrating functions into a single component, thereby ensuring that the final product comprises far fewer different parts and materials). Recycled plastics and water-based lacquers are also increasingly being used.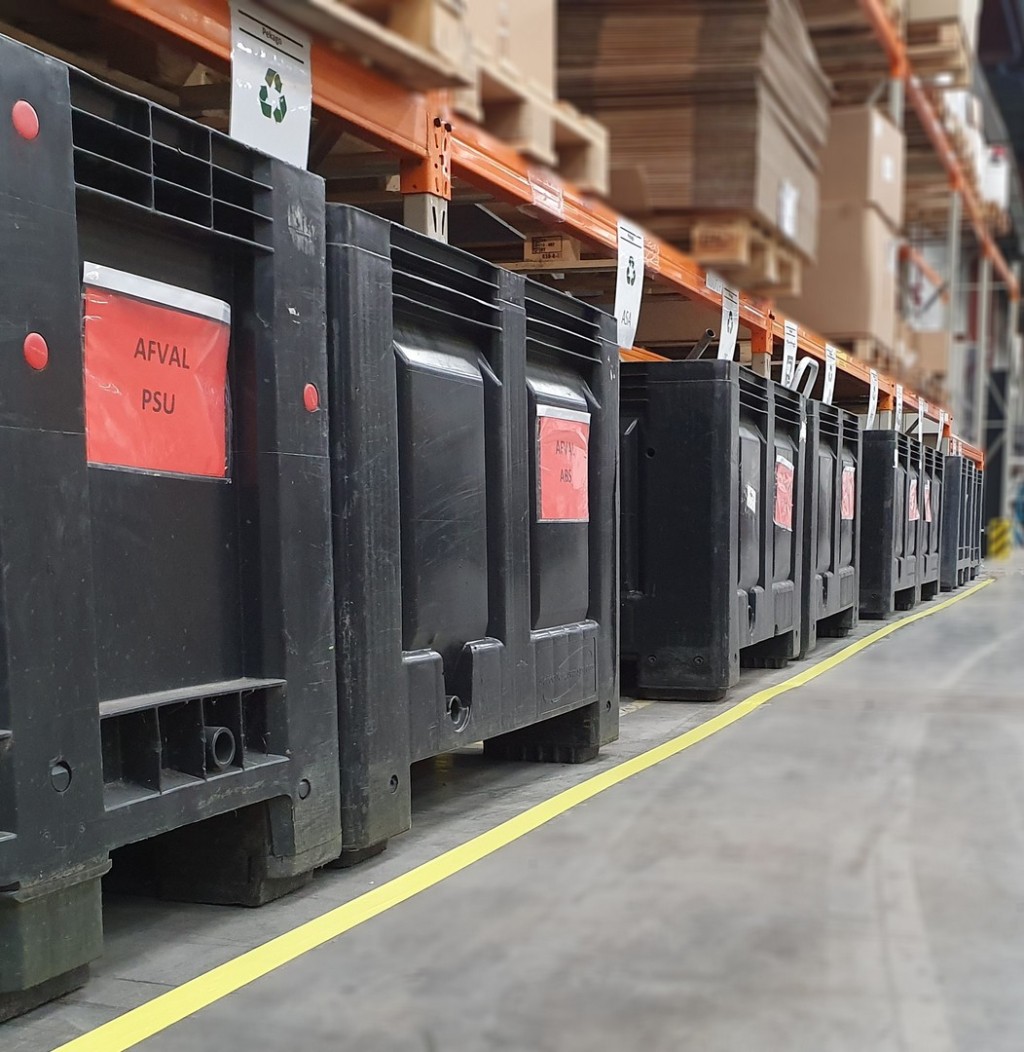 Sustainability at Pekago
In addition to the improvements that can be made in the field of product development, Pekago is also working to reduce the environmental impact of its own processes. In recent years, the company has worked hard to achieve this by:
reducing plastic waste
shortening changeover times
fitting LED lighting throughout the entire factory and offices
implementing various measures to reduce energy costs
In addition, we always invest in electric injection-moulding machines and peripherals that are energy-efficient. Since 2016, we have invested in 550T, 750T, 800T and 2100T Haitian injection-moulding machines, which all use 40% less energy (all green power!) than previous generations.
The following graph shows what we have been able to achieve in terms of sustainable energy savings in recent years: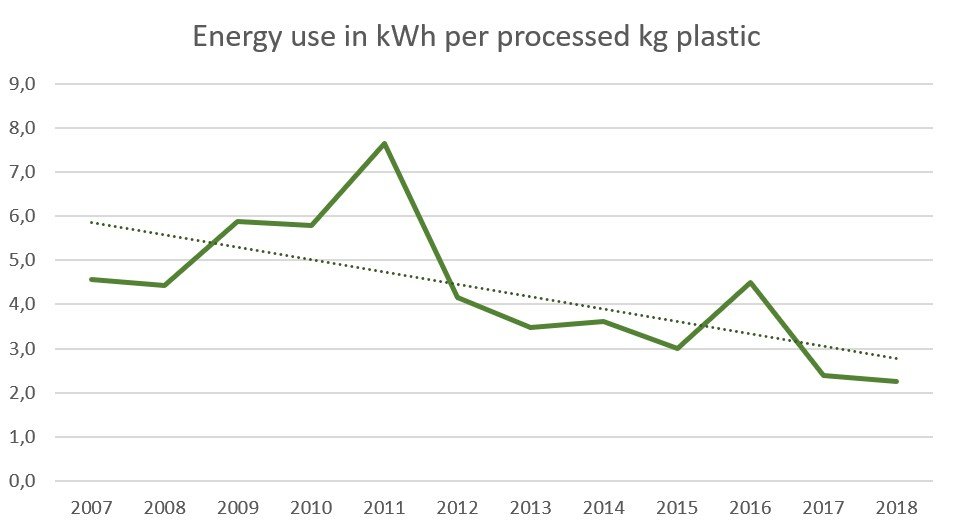 MJA3/MEE
Pekago is member of the Dutch Rubber and Plastics Institute NRK, with which Pekago works together to make its company more sustainable. Pekago does this by, for example, conforming to the policy laid down under the Long-term Energy Efficiency Agreements (MJA3/MEE). As a matter of fact, we have been enthusiastically praised for our efforts in this field!
Reach and RoHS
Reach (Registration, Evaluation, Authorisation and Restriction of Chemical substances) has the purpose of protecting humans and environment against chemical substances. Pekago is well aware of the need to improve the environment and will take action where necessary.
RoHS (Restriction of Hazardous Substances) has been called to life in order to reduce various hazardous substances. This applies to mercury, lead, cadmium, chrome, PBBs and PBDEs. The latter two are being used in plastics as flame retardants. Pekago guarantees with an RoHS-declaration that e.g. our plastics to not contain these substances.