Injection moulding, TFC, coating and assembly of your plastic housings and technical components
An allrounder in heart and soul, working on plastic housings since 1983
After Peter Kuipers opened a new factory for (at that time) polyester products in 1983, he soon found he needed to take on more employees. Many of them still work for us today, or they stayed with us until their retirement.
In the 1980s and 1990s, Peter Kuipers quickly took on and applied new techniques to meet demand, including manufacturing products from polyurethane (1985), injection moulding (1992) and thermoplastic-foam casting (1998). The company also expanded during that period by setting up an in-house tool shop (1992) and initiating product development and project-based working (1997).
As proof of its high level of quality, Pekago obtained the ISO 9001 certificate in 1995, supplemented with ISO 13485 (in 2010) and AS 9100D (in 2014).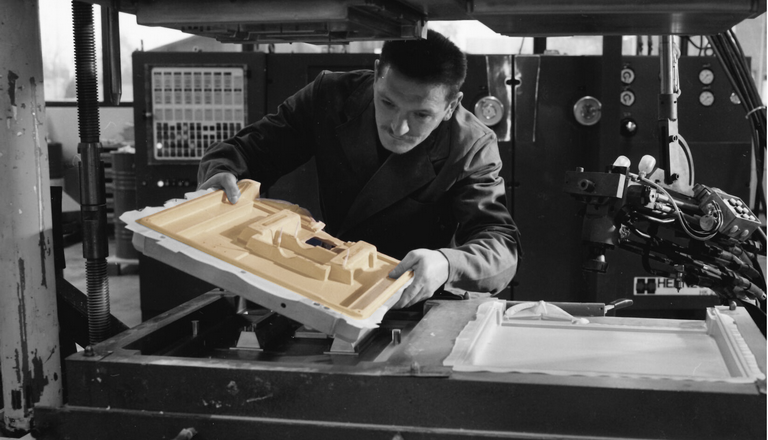 From 1998, under the flag of VADO management, the focus shifted increasingly towards thermoplastic-foam casting and compact-injection moulding, where customers were mainly sought in the industrial equipment sector. Expansion of our machinery came in the 2010's with the 800T, 1500T and 2100T injection-moulding machines. The paint shop was completely renovated In 2016. The end of the decade was closed with the doubling of warehouse space.
From 2000, the strategic focus shifted to housings for the aircraft industry, the medical sector, industrial equipment and later analytical equipment and vision systems. In 2012, this was further expanded Germany, Austria and Switzerland in cooperation with our representative, IVM. The Belgian company Neaforma was acquired end of 2021.