Injection moulding, TFC, coating and assembly of your plastic housings and technical components
Injection Moulding
Injection moulding is an industrial process used to create plastic articles, components, and housings. Many everyday items are made using injection moulding, including washing up bowls, remote control casing, disposable razors, power tool housings, wheelie bins, and more.
Along with its role in consumer goods production, injection moulding is also used to create high-quality plastic parts for industrial uses. Many industries make use of the process at some point in their supply chains because it is capable of producing large quantities of identical items very quickly and cost-effectively.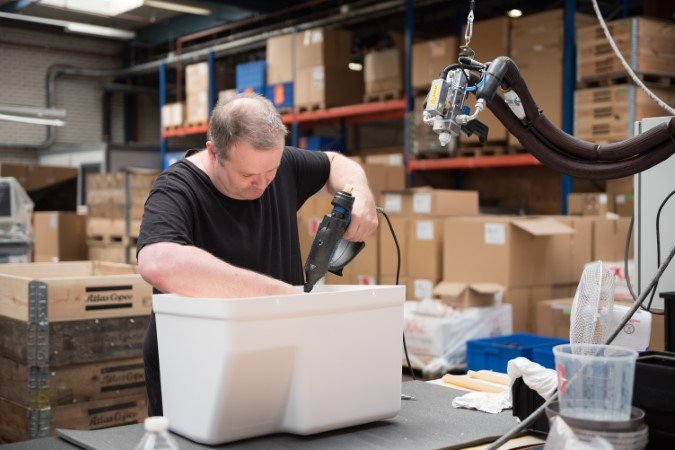 Contact us
How It Works
To create parts using injection moulding a mould must first be designed and built. Once complete, the mould can be fitted to an injection moulding machine. These machines comprise of a hopper, where plastic granules are added, a heating chamber that melts the plastic, and a moulding area where the molten plastic is injected to form the item. Once in the mould, the plastic is cooled, whereupon it becomes hard and stiff. The finished piece then drops from the moulding area to be collected for assembly or coating.
Typical plastics used in injection moulding production are:
Polycarbonate
Acrylonitrile Butadiene Styrene
Acrylonitrile Styrene Acrylate
Polypropylene
Polystyrene
Each offers a unique set of properties making it suitable for certain kinds of products. For example, Acrylonitrile Butadiene Styrene is excellent for products that require a strong colour and dimensional stability, while Acrylonitrile Styrene Acrylate is resistant to UV making it ideal for use in situations where the plastic will be often exposed to sunlight.
Injection Moulding Facilities
Here at Pekago, we outsource the first step, the making of moulds, to our partners in Asia, but the injection moulding production process takes place in the Netherlands, under our direct supervision. This allows us to guarantee a top-quality end product, delivered on time.
At our state-of-the-art facility in Goirle, we have a wide variety of injection moulding machines. Our smallest machine has a clamp force of 15 tonnes, while our largest has a clamp force of 2,100 tonnes. The diversity of our specialised machinery means we are capable of producing both small injection-moulded products and large products to the exact specifications required by our customers.
Our machines can work with all sorts of plastics, including all the varieties listed above. What's more, each of our machines uses robot extraction and is fitted with the right auxiliary equipment for producing plastic housing and technical components.
As experts at injection moulding, we are able to advise all our clients prior to beginning the manufacturing process. By sharing our knowledge we ensure a smooth and successful production of the required parts at our facilities.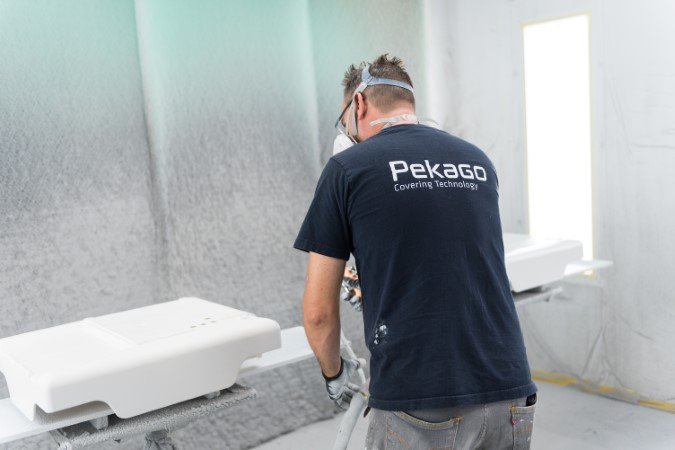 Contact us
Injection Moulding for Multiple Sectors
We produce injection-moulded products for many sectors, with a particular focus on producing products for the aviation sector, the medical sector, large industrial equipment, and analysis and vision systems. Our expertise and experience, in combination with our sophisticated, modern machinery, means we can work with clients operating in all sorts of industries, and we're always happy to take on the challenge of doing something new.
Standards and Certifications
Due to the extremely high standards of the industries we regularly supply, we are continually improving our processes and facilities. We hold an AS 9100 certification from Lloyds, which confirms our facilities are fit to produce products for the aviation, aerospace, and defence industry. As our customer, you will benefit from the high standards we apply to all our processes, including injection moulding, regardless of the industry you operate in.
Think Plastic, Think Pekago
Here at Pekago, we've been providing injection moulding services to our clients since 1992. With decades of experience to draw upon, we're able to produce superb quality injection-moulded products for a wide range of industries.
Our injection moulding services are available to clients throughout Europe and the United States. Everyone involved, from our engineers to our skilled and motivated injection moulding machine operators, is ready to ensure your project is carried out expertly and that the parts you require are completed and delivered in accordance with the project plan.
In addition, we also offer coating services using in-house, high-tech coating booths that will provide the finishing touch to your parts and ensure they are ready for use or assembly when you receive them. Alternatively, we can also assemble injection-moulded parts on your behalf, delivering them to you ready to go.
If you are interested in working with us and you want to know more about the design specifications we can work with then explore our design guide here. Or contact us today to find out more about our injection moulding services.