Injection moulding, TFC, coating and assembly of your plastic housings and technical components
Surveillance visit confirms continuation of AS 9100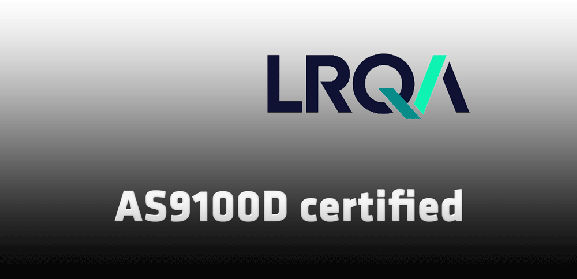 31 Oct 2023
Lloyd's Register Quality Assurance (LRQA) has informed us, that we can continue our AS 9100 certification. We have reached this milestone and have also been able to further optimise our processes. We are very proud to announce that no nonconformaties were found during the audit!

As an injection moulder for the aerospace industry, we face enormous challenges, but we are able to meet the high expectations in this industry.
AS 9100 continues where ISO 9001 ends: the certification guarantees an effective quality system. Not only aviation customers benefit from this standard; our customers in medical technology and industrial equipment also draw benefit from this increasingly stringent certification.
You can download our AS 9100 certificate from our website at any time. The newest certificate will be available in a few weeks.