Injection moulding with high-tech and engineering plastics
Pekago has a range of automated injection moulding machines, with capacities up to 2100 tonnes and a maximum shot weight of 12500 grams.
These are all fitted out for the use of engineering plastics, high-performance polymers and transparent and fibre-reinforced materials. Overmoulding and metal inlay are naturally also among the possibilities.
The machinery is customised for medium-sized series, high complexity and a great diversity of materials. Mould cooling and material pre-treatment can be controlled individually for each machine.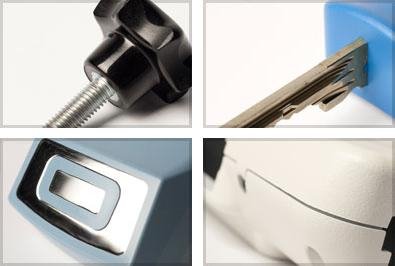 We have a lot of experience with materials for:
The aviation industry, including high-performance plastics such as PEI and PES

The medical industry, including optical products (white and transparent) and products that meet specific fire-retardant requirements (V0)

Transparent optical products

Technical components (technical and high performance plastics)
Typical products and applications:
Aircraft interior furnishings

Housings for technical and medical equipment

Analytical equipment housings

Homecare products

Chassis components for technical equipment

Parts for vending machines
Typical materials:
ABS (Cycolac, Terluran)

ASA (Geloy, Luran)

PC (Lexan, Makrolon)

PC/ABS (Bayblend, Cycoloy, Mablex)

PC/ASA (Geloy, Luran)

PA (Akulon, Durethan, Vestamid, Ultramid)

PA/ABS (Terblend)

HIPS (Styrolution, Total)

POM (Hostaform, Kepital)

PES (Ultrason)

PEI (Ultem)

PPS (Fortron, Ryton)

PBT (Pocan, Statkon, Valox)

TPE (Cawiton)