Would you like to take a closer look at high-performance plastics? Pekago has the necessary knowledge and experience to fully exploit its advantages for your specific (product) application. Our proven successful approach:
collection of your requirements and wishes;

determination of the right materials, specific to your application;

support in the development of your new product;

complete development of your product in 3D;

production on the right machines and under the right conditions.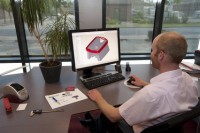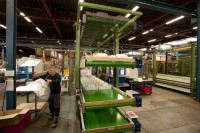 Costs reduction with High Performance Plastics
The aim is to develop a product with a cost-saving together with you. This concerns the total costs during the lifespan of your product, such as operation, maintenance and recycling costs.
We invite you to make an appointment with one of our staff, by completing the form in the column on the right or by calling us on +31 (0)13 – 5308073.