Over the past years Pekago has developed close collaborations for mould fabrication with permanent partners.
Mould fabrication takes place both in Holland (e.g. in Pekago's own factory in Goirle) and in China.
Customers are advised which of these options is best for them on the basis of the requirements, wishes and preconditions. Besides the initial costs, a careful account is also taken of the TCO (total cost of ownership). The desired logistical flexibility, the possibility of any future technical modifications and transport costs of possible 0-series play an important role here.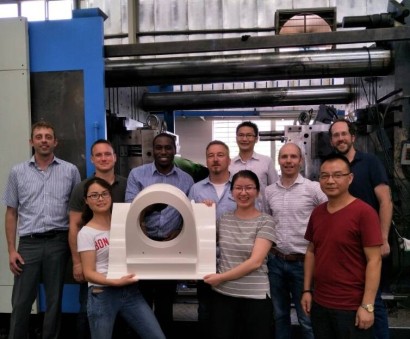 The long-term availability of materials (plastic raw materials and steel) and the protection of your intellectual property are also considered in the final recommendation.
Moulds from China or the Netherlands: quality following our specificationsPekago offers its customers unconditional commitment. This means that the performance, accountability, guarantee and liability, even for activities performed in China, lie with Pekago. Project managers from our engineering department are fully responsible for managing every aspect of the project and serve as your permanent point of contact.
Steel quality, mould operation and samples are assessed and released item by item. The quality assurance takes place under our supervision in conformity with ISO 9001:2008.