Safe and reliable plastic components for medical equipment
Users in the medical sector place high demands on safety and the operational reliability of equipment. Components, such as housings, that are made using injection moulding or thermoplastic structural foam moulding (SFM or ESF) therefore form an excellent solution.
The market of medical and analytical equipment construction is in a constant state of development and the home care market now is enjoying a boom. Specialist knowledge of plastics and diverse regulations places high demands on engineers. Safety and reliability are the qualifying keywords in this market. Patient-friendliness plays an increasingly bigger role, as a result of which simple operation, design and the product's finish are becoming increasingly important.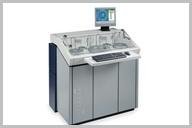 Applications
Technical, functional and design parts, such as housings, are frequently made as plastic injection-moulding products or SFM components. The great flexibility in the range of shapes with injection moulding and SFM strongly simplifies the integration of design and function. High visual quality requirements, surface requirements such as scratch resistance, (chemical) cleanability and wear-and-tear resistance also form important conditions. In many cases, parts are therefore being covered with a chemical-resistant and visually attractive coating.
Design knowledge
Virtually since the company's founding in 1983, knowledge and experience have been accumulated in the development, engineering, production and assembly of components for the construction of medical and analytical equipment. Structured project management and extensive knowledge and experience of CAD analysis and engineering plastics ensure optimal integration of design, function and manufacturability.
Pekago: innovation with plastic
Besides a wealth of knowledge and experience, Pekago has access to a number of plastic processing technologies. We are certified according to ISO 13485.