The conditions that housings and technical components are subjected to in various machine applications vary widely. Various specific requirements are established for stiffness and impact resistance, for chemical and thermal resistance and for scratch resistance.
High performance plastics and technical plastics
Costs, recyclability, flame retardancy characteristics and post-moulding operations such as gluing, welding, printing and coating often determine the material choice. The processing options and the related freedom of design also play an important role in the choice of materials.
25 years of experience
Pekago has more than 25 years of experience in all the moulding and post-moulding operations applicable to engineering plastics and high-performance polymers. We apply the knowledge in the various processes (injection moulding, SFM, coating, ultrasonic welding, etc.) and for a very diverse range of applications.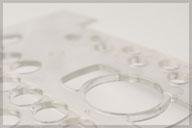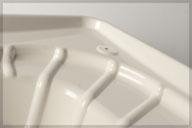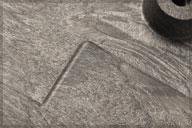 Encapsulation of metals in layers, fibre-reinforcement, colouration and introduction of various additives such as UV stabilisers, foaming agents and flow improvers are all part of our daily routine.
Optimal use is made of the accumulated knowledge and experience during the entire design process, starting the moment we provide advice on the choice of material and technology, right through the last steps when we put the finishing touches on the product files.