In the industrial vehicles market, operating conditions are usually harsh. In addition, safety is an important factor. Vibrations, extremes of temperature and heavy mechanical loads present serious design challenges.

Applications
Plastics, often in (chemical-resistant) versions, are frequently used as shielding for moving parts and panels. Various operating and control elements are also enclosed in impact and vibration resistant plastic housings by which design and weight reduction are realised.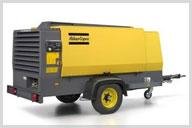 Design knowledge
In addition to functional requirements, other important preconditions for new designs include the reduction of assembly costs and the service-related exchangeability of components. Pekago uses a list of requirements for control of the development/engineering process, which enables early recognition of critical or risky situations. If applicable, the FMEA method is used during the engineering phase.
Pekago: Innovation with plastic
Based on our experience and by listening carefully to the requirements and wishes of our customers, Pekago can provide innovative and reliable solutions. Assembly simplification, sealing with adhesive seals, gluing of noise insulation or the application of symbols – our project managers put all this knowledge of and experience with our assembly techniques to use during the product engineering phase. Does your product need to operate under demanding conditions? Challenge our engineers to develop a custom solution!