Total cost of ownership forms the common denominator within our product development and engineering processes. Successful integration of design, function and marketability and the realisation of cost targets are our core specialities.
CAD, CAE, prototyping and mould construction integrated
You can benefit from the extensive knowledge and decades of experience in the development and production of plastic housings and technical components. While this experience is gained through continuous training and contact with an extensive network of suppliers and knowledge partners, it is also based on the practical application of various mould technologies as well as all aspects of abroad range of secondary operations, both in-house and by regular partners in Asia.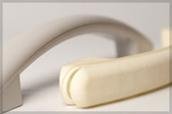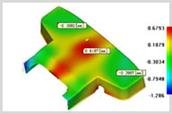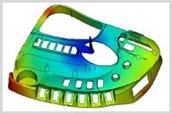 We seamlessly integrate knowledge of materials, technologies and standards with knowledge of our customers' applications. Naturally various CAD,CAM and CAE tools are employed for tasks such as design control,strength analyses and mould flow analyses.
Depending on your needs, we can either provide guidance and advice, if the detail engineering is to be done by your own development department, or we can perform all the development and engineering of housings or technical components for you.